PHILIPPE BOLTON
HANDMADE RECORDERS & FLAGEOLETS
MAKING A RECORDER: THE REAMERS
Here is a series of reamers used for giving the bore its final profile and dimensions. Each one is made to measure to work in a specific part of the bore of one particular instrument.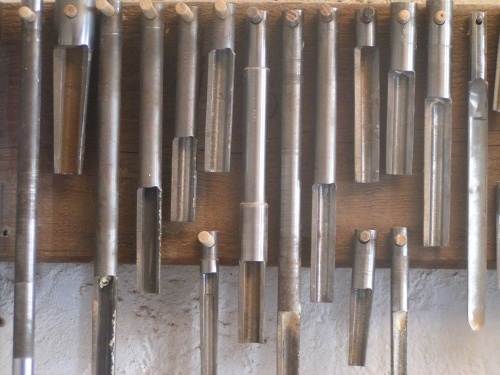 The reamer shown here comes from the page in Diderot & Dalembert's Encyclopédie (18th century) dedicated to
tools for making woodwind instruments.